Operation Hope engages high school students in positive activities that support academic performance, healthy life styles and social skills, and positive adult/child relationships that empower students to envision themselves as productive members of the community.
The goal of the program, which serves students at Novak Academy, Central and Centennial High Schools, is to ensure that students graduate from high school with a post-secondary plan in place.
Operation Hope launched in 2008 as a partnership among Unit 4, the City of Champaign, United Way of Champaign County, Don Moyer's Boys & Girls Club, and Champaign Park District. The program began with one full time staff who worked with 40 youth in the Garden Hills neighborhood. Today, the program has two full-time staff who provide year-round supports to more than 100 youth in the Garden Hills, Beardsley, Douglas Park, Bristol and other target neighborhoods.
GET INVOLVED: Whether a student, parent, teacher, or community partner please contact Operation Hope staff to learn more about how to participate or get involved.
The program centers on the four core areas of EDUCATION, EXPOSURE, EXPERIENCE, and ENGAGEMENT. Within this framework, Operation Hope staff provide wrap-around services including mentoring, advocacy, tutoring and academic supports, monthly peer group meetings and workshops, career and vocational experiences, college visits, and community service, cultural enrichment, and family engagement activities.
With special attention to academic progress, attendance, and behavior, staff help students set personal and academic goals, navigate the path to high school graduation, and have a plan in place for their future. Staff regularly meet with each student to discuss progress and challenges and to support them in working toward their goals. They also monitor student grades, attendance, and discipline referrals on an ongoing basis to ensure that students stay on track to earn the credits needed to graduate.
"Operation Hope is a great program. While I was in Operation Hope, I learned the tools that I needed to be successful, not only in a school setting, but also in real life. Being in Operation Hope taught me to be a leader and strive for greatness. The program was like a second family to me. Whenever I needed motivation or a listening ear, the Operation Hope staff was there with open arms. I am proud to say that my involvement in Operation Hope was a huge part of my academic and personal success." -T. Campbell, Champaign Central High School Graduate 2018
"United Way of Champaign County has been proud to support Operation Hope since its beginning. For over a decade, Operation Hope's focused attention and wrap around supports for high school students have helped forward our community goal to ensure that youth reach their full potential and are equipped to be positive, contributing members of the community." -Beverley Baker, Director of Community Impact, United Way of Champaign County
"Operation Hope is a phenomenal program, which gives hope to the students involved. It gives them avenues to their future goals of attending college and gaining employment. My sons have gained so much knowledge and discipline, in terms of staying focused academically since being in the program. I see a brighter future for them because of their experience with Operation Hope." -Parent
"The City of Champaign is proud to be a founding sponsor of this successful program. Operation Hope provides our youth with the encouragement and assistance they need to be successful in both school and in life. Along with our partner agencies, the City is happy to support this innovative program that exposes students to new opportunities and challenges them to live up to their full potential." -Mayor Deborah Frank Feinen, City of Champaign
"It has been great collaborating with the staff at Operation Hope. Novak students have been able to participate in college and career activities such as field trips to the University of Illinois, EIU, Lakeland, and Parkland to name just a few. Operation Hope secured a tutor for one of our seniors that consistently struggled in math. The student went from failing to a solid B." -S. Walker Brown, School Counselor, Novak Academy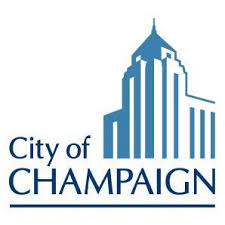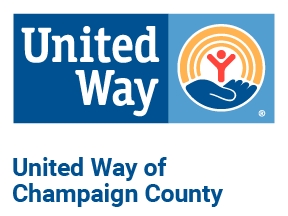 Operation Hope is made possible by a host of community partners and funding from the City of Champaign and the United Way of Champaign County.